Activities in Ashland & Surrounding Areas
In Southern Oregon adventure awaits!
In Ashland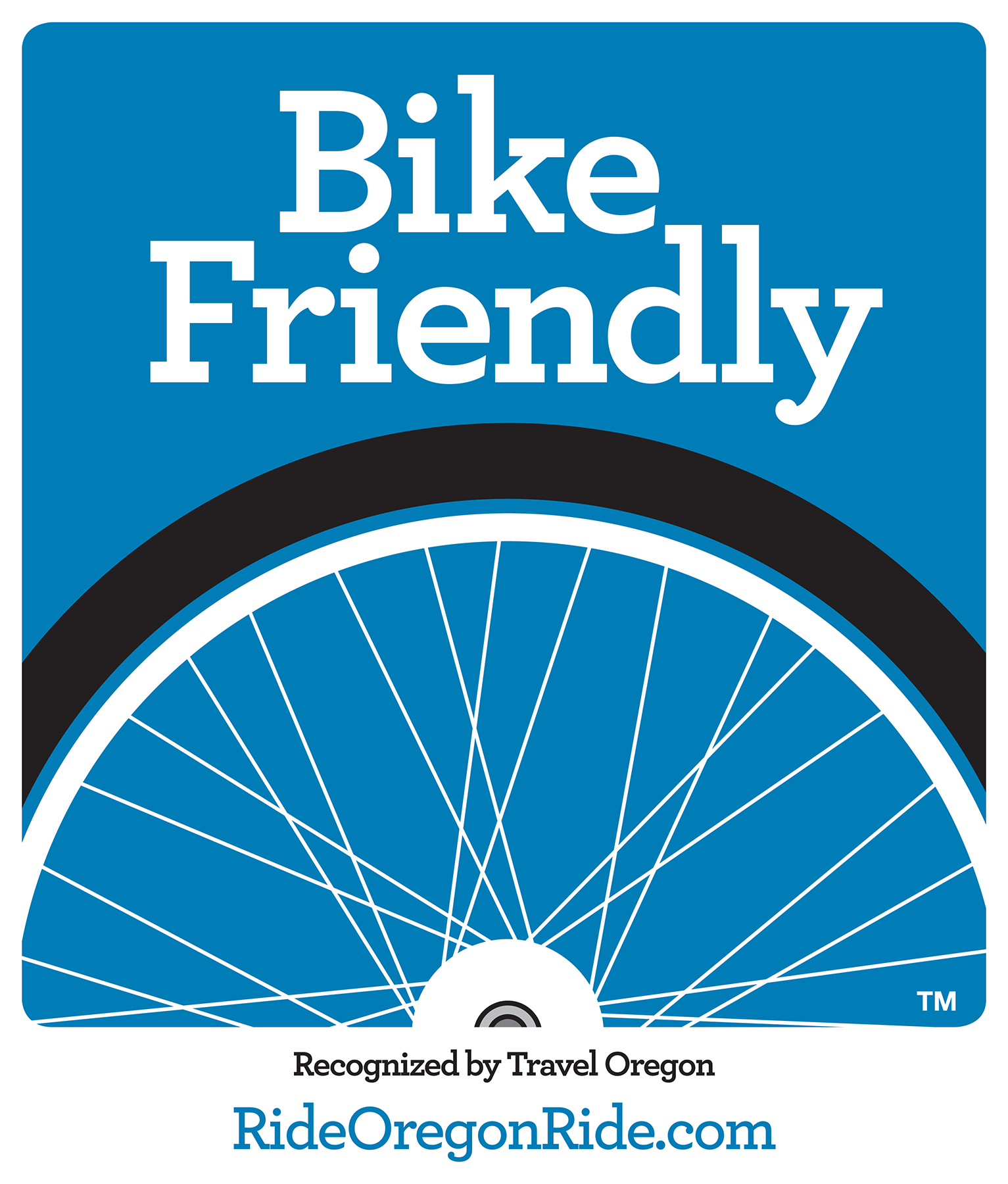 Oregon Shakespeare Festival 15 South Pioneer Street Ashland, OR 97520 Ticket Sales: 541-482-4331
Founded in 1935, the Tony Award-winning Oregon Shakespeare Festival (OSF) is among the oldest and largest professional non-profit theatres in the nation. Each year OSF presents an eight-and-a-half-month season of eleven plays in three theatres plus numerous ancillary activities, and undertakes an extensive theatre education program. Group Sales 541-488-5406 FAX: 541-482-8045 Request Brochure Phone: 541-482-2111 www.osfashland.org

Oregon Cabaret Theatre – 1st and Hargadine/POB 1149. (541)488-2902.
Enjoy first-rate entertainment in an elegant yet comfortable setting of the historic "Old Pink Church" (features include stained glass windows and crystal chandelier). Dynamic musicals, revues and comedies. Five cabaret productions Feb-Dec. Dinner, hors d'oeuvres, desserts and beverages available. www.oregoncabaret.com
Lithia Park – 59 Winburn Way Ashland , OR 97520
The development of today's park began in 1914 with John McLaren (also designer of San Francisco's Golden Gate Park) as landscape architect. Lithia Park embodies the distinctive characteristics of park design in the tradition of Frederick Law Olmsted. It features 1915 Lithia Water Fountain, Butler-Perozzi Fountain Terrace, Sycamore Grove, Upper and lower duck ponds and more modern park features including a trail guide to the most significant trees and plants throughout the Park.
Weisingers of Ashland – 3150 Siskiyou Blvd. Ashland, OR 97520 Telephone: 541-488-5989
Weisinger's, in its 17th year of production in Southern Oregon, has produced some of the finest and most prized Oregon wines. The wines of Oregon (and especially southern Oregon) are unique in their flavor, color and aroma.
Science Works Hands-On Museum
A hands on discovery museum. Open Wednesdays – Saturdays 10 to 5 and Sundays 12 to 5. Admission: Members are Free! Adult $7.50, Child (2 -12 years)/ Senior (65+) $5. Under 2 Free.www.scienceworksmuseum.org
Schneider Museum of Art – SOU 1250 Siskiyou Blvd Ashland, OR (541) 552-6245
The Schneider Museum of Art, plays a central role in this exciting new complex bringing compelling and challenging exhibits to southern Oregon, along with a rich spectrum of programming that includes workshops, family days, lectures, performances, and concerts.
Monument River Expeditions – Enjoy world class rivers in small groups with unparalleled personal service, organic meals, and guides with 8+ years of experience leading trips around the world. 866-663-5628 Rafting with Momentum River Expeditions
Varsity Theatre – A historic movie theatre 166 East Main St. (541)482-3321
Ashland Street Cinema – 1644 Ashland Street 541-488-4040
First Friday Art Walk –
Sponsored each month by the Ashland Gallery Association; discover an amazing array of art forms and expressions while strolling through beautiful downtown Ashland year round.
Emigrant Lake – 5 miles south of Ashland on Hwy 66 (541)776-7001.
Water slide, boating, fishing, camping, picnicking and more.
Noah's River Rafting Adventures – P.O. Box 11, 53 N. Main St Ashland, OR 97520 1-800-858-2811
Kokopelli River Guides (rafting, kayaking, river floats)
2475 Siskiyou Blvd. Ashland, OR 97520 541-201-7694 www.Kokopelliriverguides.com
In Medford
The Craterian Ginger Rogers Theater – located in downtown Medford is Southern Oregon's state-of-the-art community performing arts center.
The auditorium is intimate and comfortable and seats just 750 patrons, yet the stage can accommodate large national concert, dance and theatrical tours. 541-779-3000 www.craterian.org
Harry and David Country Village and Factory Tour – 1314 Center Dr Medford, OR 97501 (541) 864-2277
This flagship store of Harry and David and Jackson & Perkins Roses offers the finest produce in the northwest. Known as the world's leading catalog mail order of fine food, fruit, and roses, the Harry & David assembly plant can be found in the heart of Medford. In addition to offering daily tours and test garden viewing, the country store offers a coffee bar, garden sitting and full product line gift shop.
In Jacksonville
Historic Jacksonville – This gold rush town of the 1850's is full of antiques, restored homes, shops and museums and home to the world famous Britt Festival.15 miles west of Ashland.
Britt Festivals – PO Box 1124 Medford OR, 97501 (541)779-0847 www.brittfest.org
Now in its 44th year, Britt Festivals is the Pacific Northwest's premiere outdoor summer performing arts festival. Located in the historic 1850's gold rush town of Jacksonville, Oregon (USA), Britt presents dozens of summer concerts, featuring world-class artists in jazz, folk, country, pop, dance, and classical music. The Britt Festivals Gardens and Amphitheater is located in Jacksonville, Oregon, about five miles west of Medford and 20 miles north of Ashland
Gary West Meats – 690 North 5th St. in Jacksonville
By 1989, Gary's Hickory Smoked Beef Jerky was becoming the mainstay of the business with mail order and wholesale accounts reaching across the United States and Japan. Today products from Gary West Meats are highly prized for their delicious flavor, superior quality, low fat, no additives and minimal use of preservatives. www.garywest.com
In Central Point
Rogue Creamery – 311 N. Front Street Central Point, OR 97502 (541) 665-1155.
Today, Rogue Creamery is thriving. In the first two years the Creamery won numerous trophies and awards, including World's Best Blue Cheese at the World Cheese Awards in London, a first for a U.S. creamery. Scored the coveted Best New Product in the World Award at the National Association for the Specialty Food Trade Food Show in New York. www.roguegoldcheese.com
In Grants Pass
Rogue Hellgate Jetboat Excursions – 966 Southwest 6th Street Grants Pass, OR 97526 1-800-648-4874 Hellgate.com.
Discover Hellgate and a lot more as you splash your way through some of the Rogue's better white water rapids. See why your boat has shallow draft, loads of power, and no propeller! Pushed by the hydro-jet drives water spray, you'll jet over just inches of water, to the very edge of the Rogue's restricted section.
Cary's of Oregon Chocolate – 413 Union Ave Grants Pass, OR 97527. www.carysforegon.com
Within a Two Hour Drive
Crater Lake National Park – 92 Miles northeast of Ashland. Steel Visitor Center
Open All Year Open From November to April 10:00 AM-4:00 PM
Open From May to October 9:00 AM-5:00 PM Rim Village Visitor Center
Open From June through September 9:30 AM-5:00 PM For more information call 541-594-3100 or visit www.nps.gov/crla
Diamond Lake Resort – Diamond Lake, Oregon 97331. 1-800-733-7593
Complete resort area with lodge and campgrounds, 97 miles northeast of Ashland. Open year-round. Summer fishing resort. Boat rentals and charters. Mountain biking and rentals.
Shasta Lake Caverns – Located 15 miles North of Redding off I-5 at Shasta Caverns Rd.
(exit # 695) lakeshastacaverns.com/
Oregon Caves – 19000 Caves Highway Cave Junction, OR 97523 541 592-2100
Above ground, the monument encompasses a remnant old-growth coniferous forest including a Douglas-fir tree with the widest known girth in Oregon. Three hiking trails access this forest. Below ground is a marble cave created by natural forces over hundreds of thousands of years in one of the world's most diverse geologic realms. www.oregoncaves.com
The spectacular Umpqua River – with its north and south branches, provides the backdrop for one of Oregon's most scenic drive tours – Highway 138 from just east of Roseburg to Diamond Lake. Whitewater rafting, riverside trails for hiking, horseback and mountain bike use, fishing, hot springs, and many spectacular waterfalls can all be found here. (a good site to learn more about the falls on this road is http://www.oregon.com/attractions/falls-north-umpqua-river