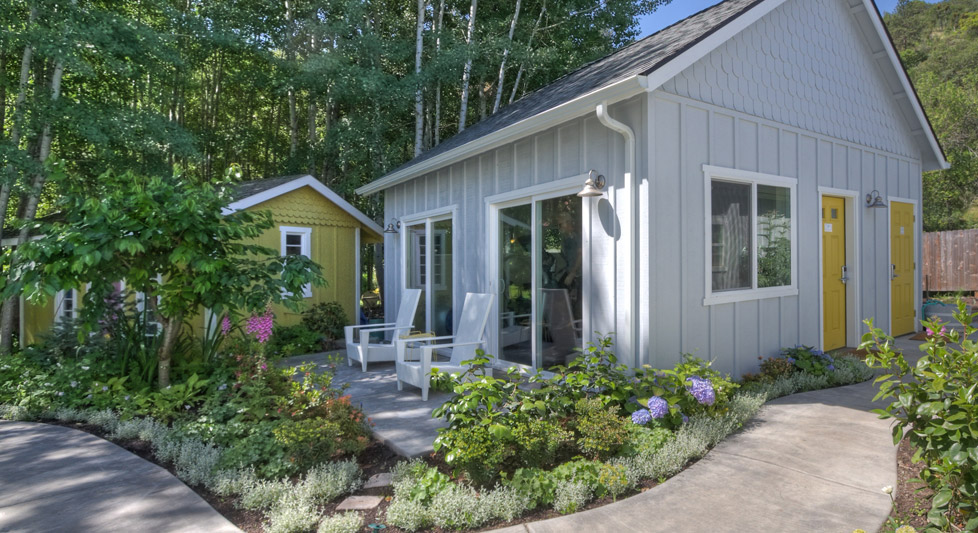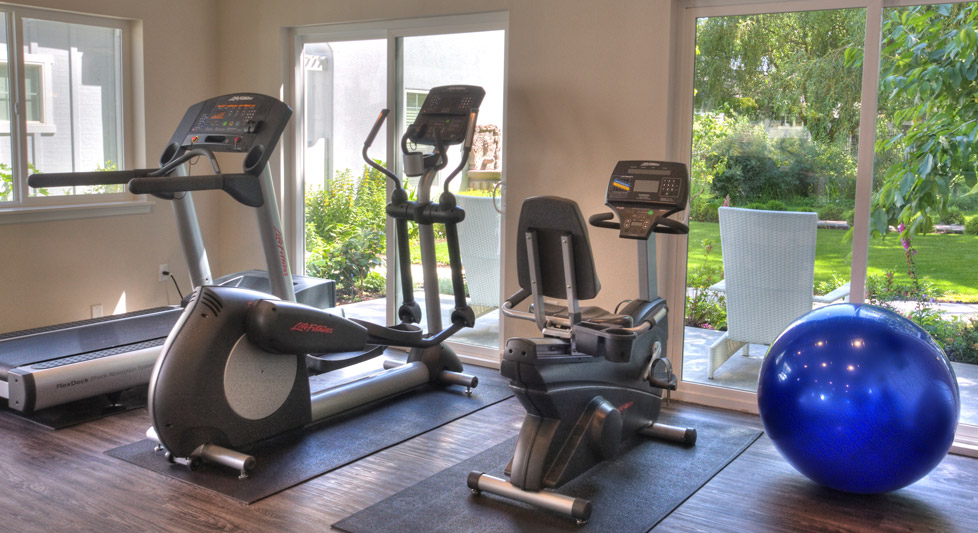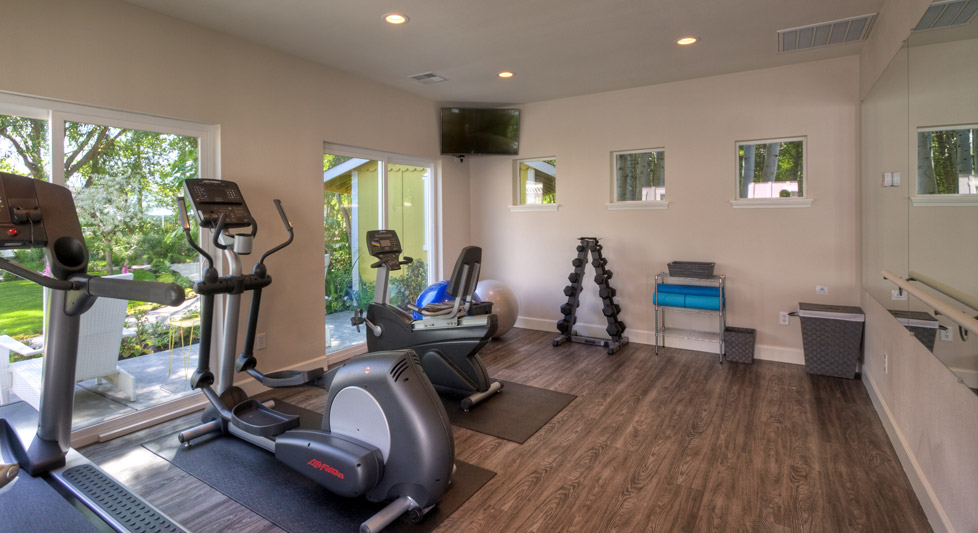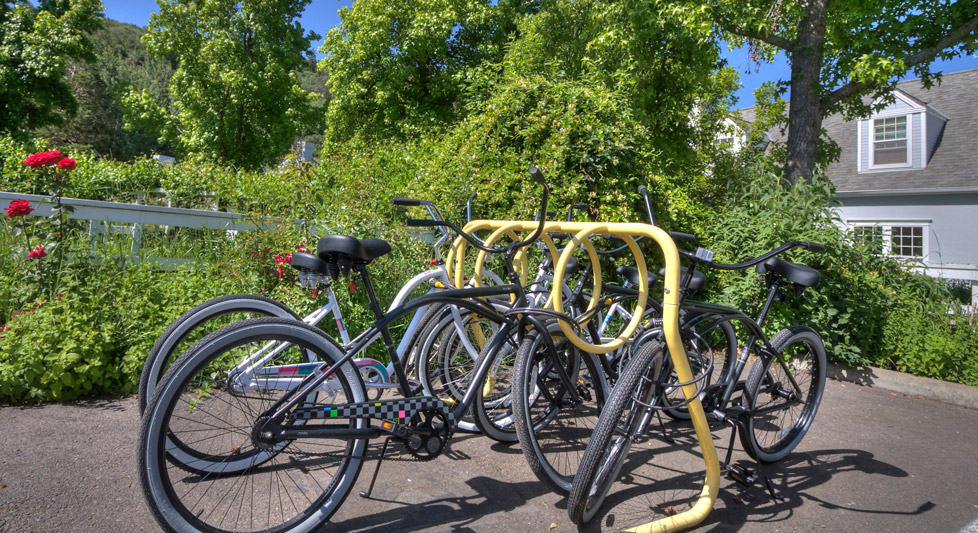 We invite you to escape from all things ordinary and enjoy a unique Oregon experience at Lithia Springs Resort. This spa-like retreat celebrates nature and wellness.
Immerse yourself in four acres of lush English inspired gardens, and enjoy healing mineral waters in the privacy of your room. The gardens, bungalows, suites, and rooms are perfect places for yoga and peaceful meditation. Continue your wellness experience at our brand new Fitness Cottage.
The Fitness Cottage is located just beyond the Spa Bungalows in the heart of the resort. Enjoy complimentary admission and brand new equipment, which includes a stationary bike, treadmill, elliptical, exercise balls, dumbbell set, and yoga mats. Whether you are looking for a quick workout, or just a place to relax during your stay, you will find the Fitness Cottage to be a place that inspires wellness and good health.
Bonus! Lithia Springs Resort is bike friendly. May through September we offer daily bike rentals for $5 for half a day (4 hours) or $10 for full day rental. Explore the many bike trails near the resort on our new Ashland Cruisers.