Named the "next Napa" by Vogue.com, the Rogue Valley AVA is the southernmost winegrowing region in Oregon. It's made up of three distinct river valleys (Bear Creek, Applegate and Illinois), that extend from the foothills of the Siskiyou Mountains along the California border north to the Rogue River. It is 70 miles wide by 60 miles long. Region's progressively warmer microclimates enable it to successfully grow both cool- and warm-climate grape varieties. To the west, the region is affected by mountain and ocean influences, making it suitable for some cool-weather varieties, including Pinot Noir. Farther east, Rogue Valley has the highest elevations (nearly 2,000 feet) of Oregon's winegrowing regions, but it is also the warmest and the driest, making it well-suited for warm-weather varieties including Merlot, Cabernet Sauvignon and Sauvignon Blanc. To find out more visit Rogue Valley Wine Country.
An authentic wine tasting experience awaits at numerous wineries located within a short drive from the resort. Meet local wine makers, learn about the history of this region, discover your new varietals.
Relax and enjoy your day while discovering our region's best wine and artisan food destinations with local wine tour providers including Applegate Vines and Bravo Outings.
Explore Southern Oregon Wine Trail Guide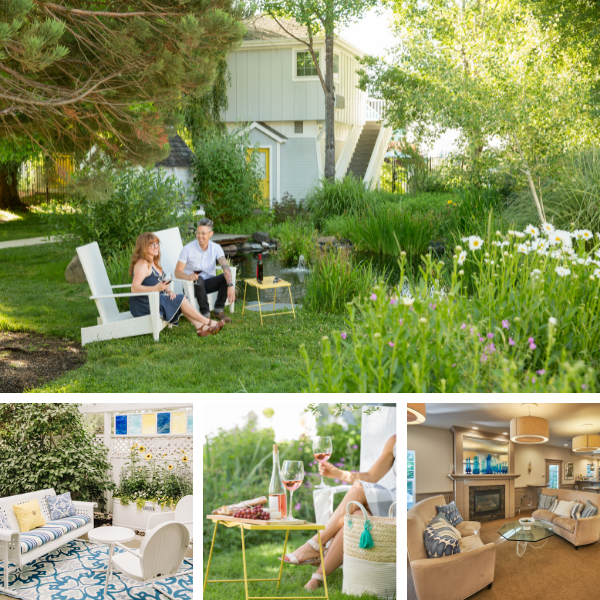 Wine Garden Tasting Room – Lithia Springs Resort
(conveniently located on-site)
2165 W. Jackson Rd. Ashland 
541.482.7128 | lithiaspringsresort.com/wine-garden
Discover exquisite Southern Oregon wines coming exclusively from the Applegate Valley in the lush garden setting of our mineral springs resort. Enjoy vintages from three nationally acclaimed partner wineries, Cowhorn Vineyard & Garden, Quady North Winery, and Troon Vineyard.
Our expert Sommelier will take you on an intimate wine education experience, showcasing these sustainably grown local vintages, including select Biodynamic® wines. Experience select Rhône style wine that echo those in France, with 90+ ratings. Relax your senses in the tasting room, garden patio, or put your feet in the grass and explore resort grounds. Take in over four acres of lush gardens, including Garden Courtyard, Aspen Meadow, fountains, gazebo, koi pond, pergolas with grapes, wisteria and trumpet vines.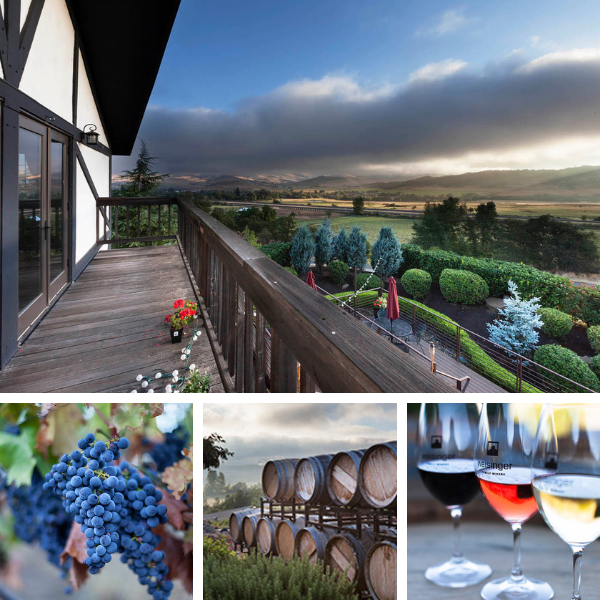 Weisinger Family Winery
(7.2 miles from resort)
3150 Siskiyou Blvd. Ashland
541.488.5989 | Weisingers.com
Committed to producing limited release wines. All of the grapes for their wines are either grown on the estate or sourced from vineyards located within five miles of the winery. Specializes in Gewurztraminer, Tempranillo, Pinot Noir, Rhone and Bordeaux varietals, as well as proprietary blends. Spectacular views of the Rogue Valley await.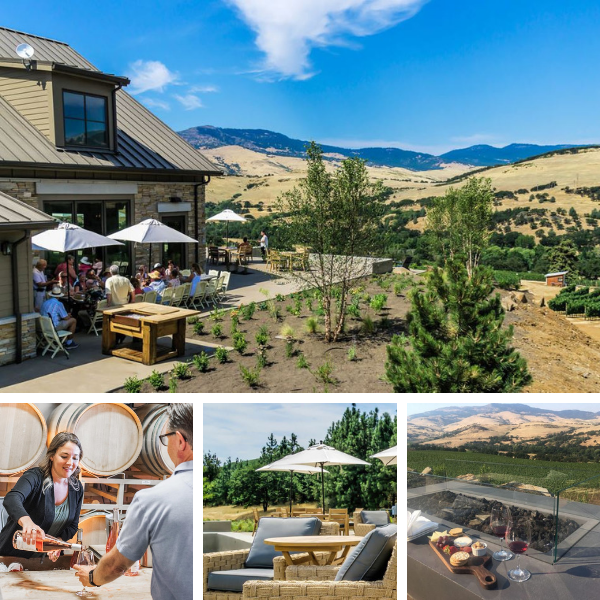 Irvine & Roberts Vineyards
(8 miles from resort)
1614 Emigrant Creek Rd. Ashland 
541.482.9383 | irvinerobertsvineyards.com
Dramatic views of Ashland's rolling green hills and sustainable farming at its best. Produces ultra-premium Pinot noir and Chardonnay. Their high altitude vineyard is adorned with distinctive soils, climate, and east facing slopes that produce wines with extraordinary balance, flavor and intensity. Enjoy a beautifully designed tasting room with a lovely patio overlooking rolling hills.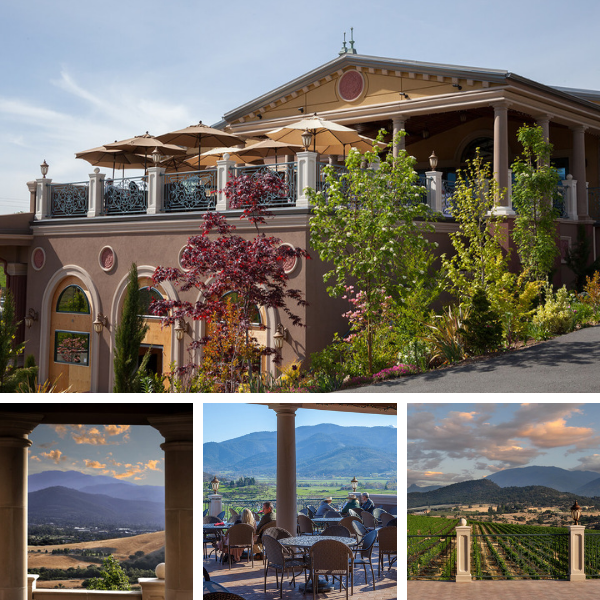 Belle Fiore Estate and Winery 
(8miles from resort)
100 Belle Fiore Lane, Ashland
541.552.4900 | bellefiorewine.com
Belle Fiore Winery surveys sweeping mountain vistas from Ashland to Pilot Rock to Pompadour Butte. Belle Fiore Estate & Winery's Old World elegance inspires a special feeling of magic and romance. Conveniently located just a few miles from Ashland and Interstate 5, visitors will be delighted with the expansive grounds, enchanting gardens, numerous creative settings, breathtaking views and natural seclusion. Belle Fiore specializes in small varietal lots that reflect the genuine diversity of their vineyard and appellation.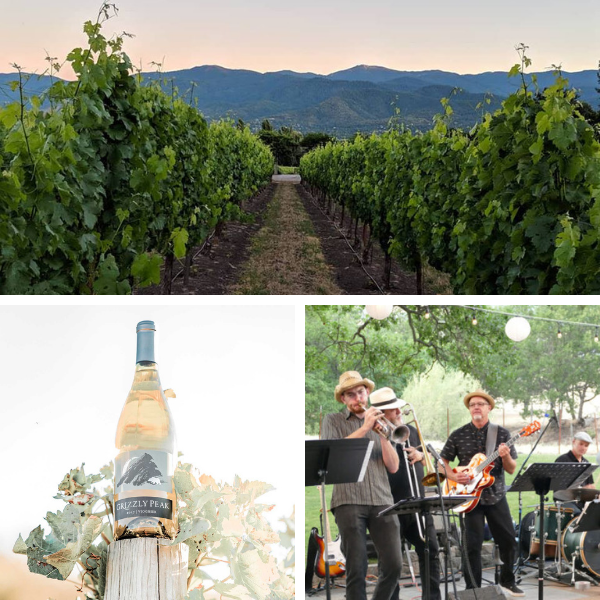 Grizzly Peak Winery
(4.6 miles from hotel)
1600 E. Nevada St. Ashland
541.482.5700 | GrizzlyPeakWinery.com
From the sun-drenched rolling hills, Grizzly Peak showcases fine wines, crafted with Old World finesse yet filled with New World exuberance and excitement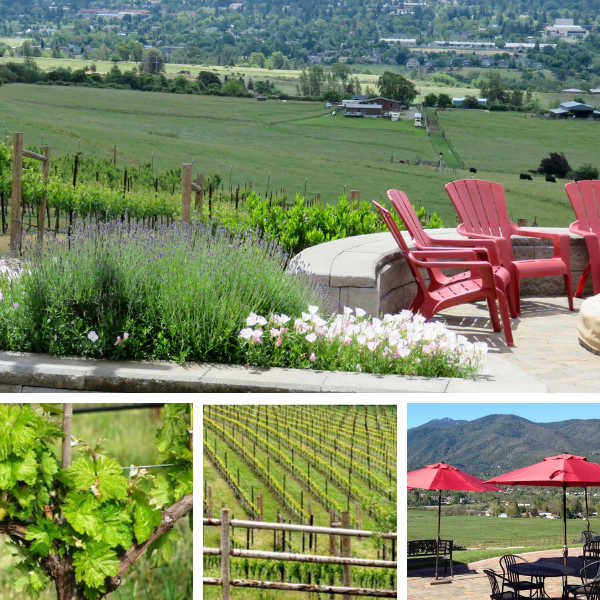 Dana Campbell Vineyard
(2.6 from hotel)
1320 N. Mountain Ave, Ashland
541.482.3798 | danacampbellvineyards.com
Taste limited release wines! Only about 250 cases per varietal are produced each year. Their vineyards and tasting room are nestled in the foothills of Ashland just north across the I-5 freeway and feature beautiful vistas of the Rogue Valley.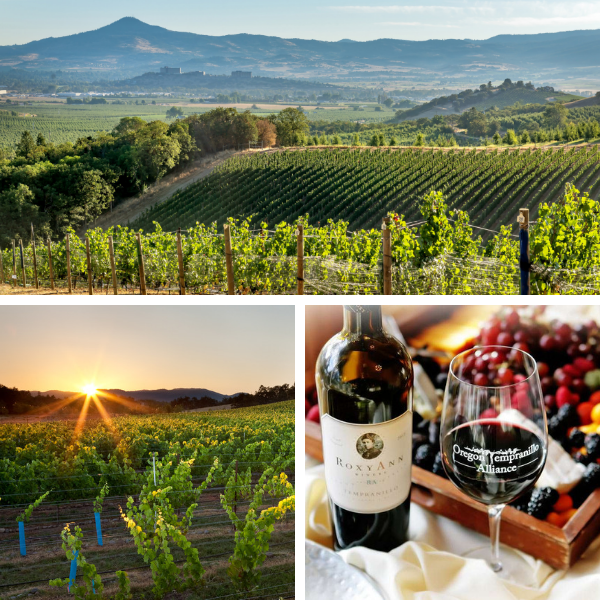 RoxyAnn Winery
(10 miles from hotel)
3283 Hillcrest Rd. Medford
541.776.2315 | roxyann.com 
Inspired by the Rogue Valley's natural beauty and bounty, Roxy Ann Winery was founded in 2002 at the historic Hillcrest Orchard in east Medford. One of Southern Oregon's oldest orchards. Jack Day, grandson of Hillcrest founder Reginald Parsons, saw the potential of grape growing on the historic Hillcrest Orchard, and in 1997 he planted 20 acres of grapes on the property's shallow, limestone-clay soils. In 2001, the first harvest of grapes at Roxy Ann produced only 150 cases of a proprietary red "Claret" that was a blend of Cabernet Sauvignon and Merlot, the entire production sold out in two weeks. Today, Roxy Ann Winery produces nearly 15,000 cases of award-winning Claret, Pinot Gris, Merlot, Cabernet Sauvignon, Cabernet Franc, Tempranillo, Syrah, and Viognier that reflect balance, complexity and profound depth of flavor. Their tasting room is in a historic barn. A true Southern Oregon experience.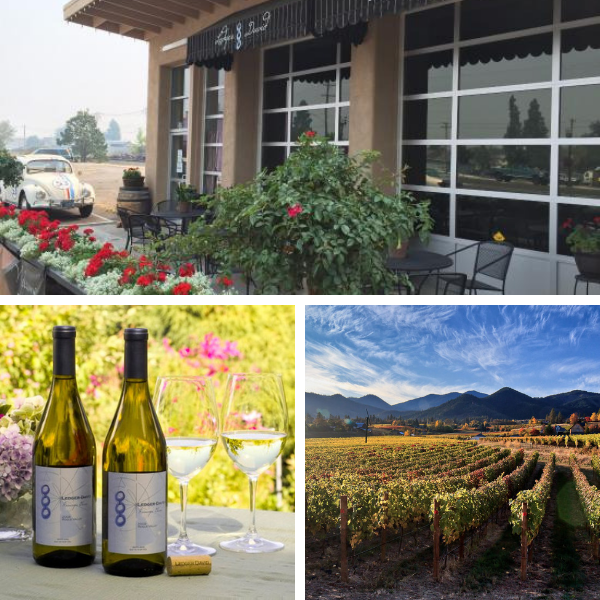 Ledger David
(15.4 miles from hotel)
245 N. Front Street, Central Point
541.664.2218 | ledgerdavid.com
Located in Central Point's Artisan Corridor – a trifecta of the region's most award-winning cheese, wine and chocolate – nestled between the world famous Rogue Creamery and Lillie Belle Farms gourmet chocolates. Visit Le Petit Tasting Room and enjoy their signature Chenin Blanc and other estate wines including Sangiovese, Tempranillo and their award-winning adventurous red blends. Indulge in their unique wine tasting experience with limited production single vineyard wines.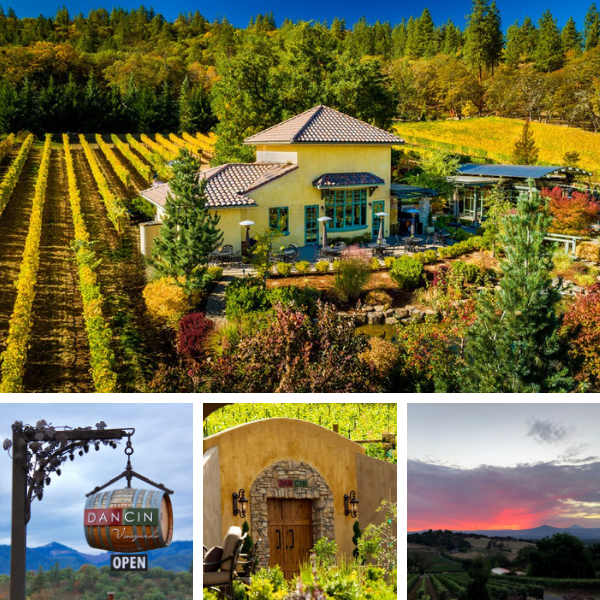 DANCIN Vineyards
(14.3 miles from hotel)
4477 South Stage Rd. Medford  
541.245.1133 | DANCINvineyards.com 
DANCIN is a family owned, artisan producer of Pinot noir, Chardonnay, Syrah, Barbera and Port from a collection of three unique vineyards cradled along the forested foothills just above the gold rush community of Jacksonville, Oregon. Situated in the vineyard, and located just minutes from Ashland and Medford, their Tasting Room is the perfect setting to drink in the views of Table Rocks, Mt McLoughlin and the Rogue Valley while savoring their selection of fine wines, artisan wood-fired pizzas and much more, tableside! DANCIN was selected as the "2017 Oregon Winery of the Year" by Wine Press Northwest and shortly thereafter voted "The Very Best Winery of 2019" by Southern Oregon Magazine.