About Our Partner Wineries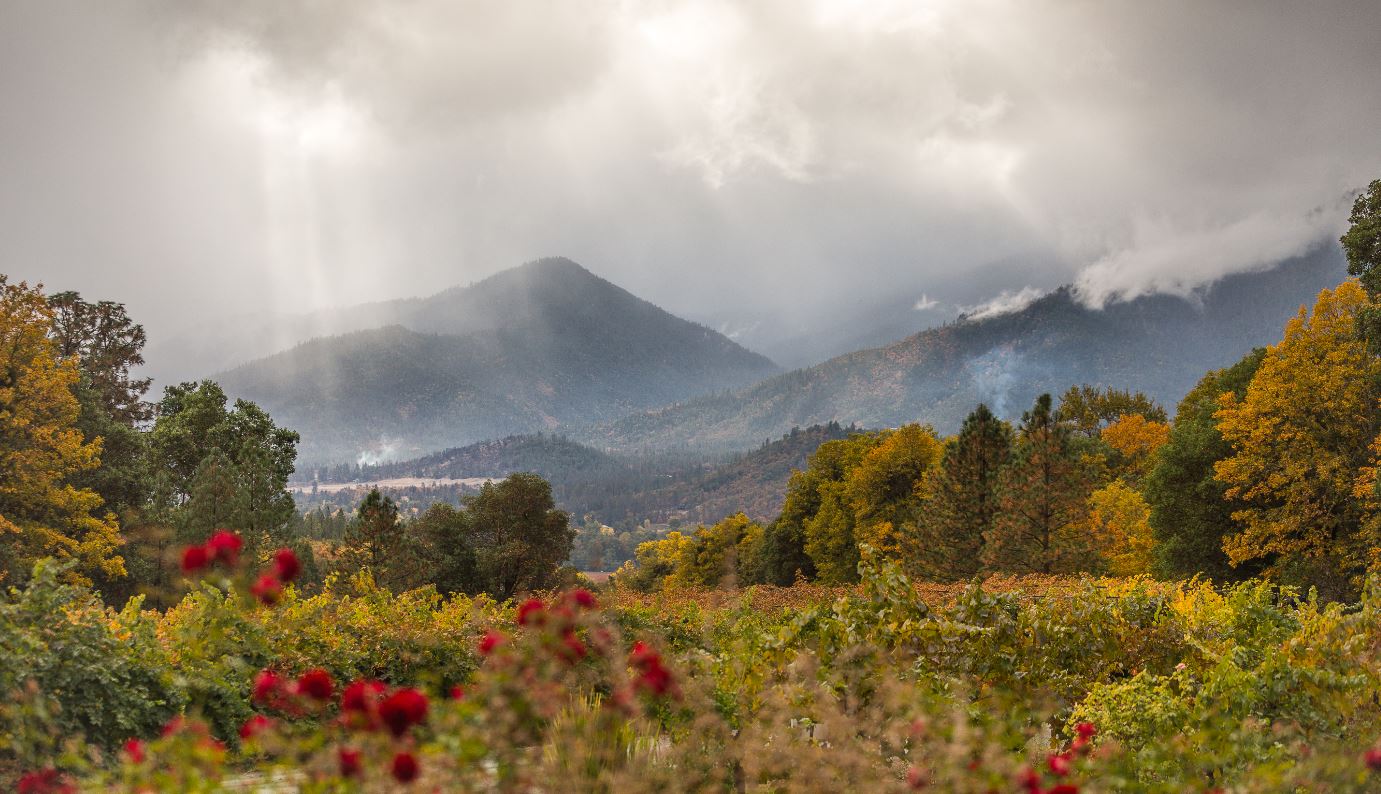 Cownhorn Vineyard & Garden
The vineyards and gardens, and the landscape of the river and the mountains, all shape the natural, expressive wines we make by hand. We chose grape varieties that are historically associated with the Rhône River wine region of France: Syrah and Grenache for red wine, and Viognier, Marsanne and Roussanne for white wine. While our latitude is a bit lower than the Rhône, and our growing season is shorter, other qualities are similar, especially to Châteauneuf-du-Pape: river-side bench-land with little rain, hot summers, and rocky soils that don't hold much water. We focus on Biodynamic® farming methods to capture the complexity of the Earth in our wines. 
Quady North Winery
Quady North is committed to the production of small lot, minimally handled wines that reflect the diverse cool-climate vineyards of the State of Jefferson. Our focus is on Vineyard Select Viognier, Cabernet Franc, and Syrah wines that are expressions of the climate, soils, and people who farm them. From the steep, mountain high Serenade vineyard above Ashland, to the coarse, rocky riverbed site of Steelhead Run in the Applegate, our wines are meant to connect the consumer with the terroir of Southern Oregon.
Troon Vineyard
We are dedicated to regenerative agriculture and practice biodynamics in our quest to put back more than we take from our plants and soils. We believe the only route to memorable wines, that reflect the terroir of where they were grown, is to be found in the healthy soils and vines that are the foundation of biodynamic agriculture. This philosophy continues in the cellar where our winemaking is minimalist and we use only native yeasts with no additives to ferment our wines and eschew the use of new oak barrels to reveal each nuance of wines grown in Oregon's Applegate Valley. Our region's diverse climate gives our wines elegance with great finesse and ethereal, floral aromatics.
Wine Garden Tasting Room
Open: Thursday – Sunday, 2PM- 8PM 
2165 West Jackson Road, Ashland • 541.482.7128